Baptism
On behalf of the Parish, we congratulate you on the birth of your child.
Baptism takes place on the 2nd Sunday of the Month after the 10.30a.m Mass
You must book your baptism, giving at least one month's notice.
You can request a Baptism, by downloading the Application Request Form and filling it in completely. The form must then be returned to the Parish office with an original Birth Certificate.  (We will take a copy of the birth certificate and return it to you)
Please take note that Baptisms cannot be booked until the completed documentation is received and checked in the Parish Office.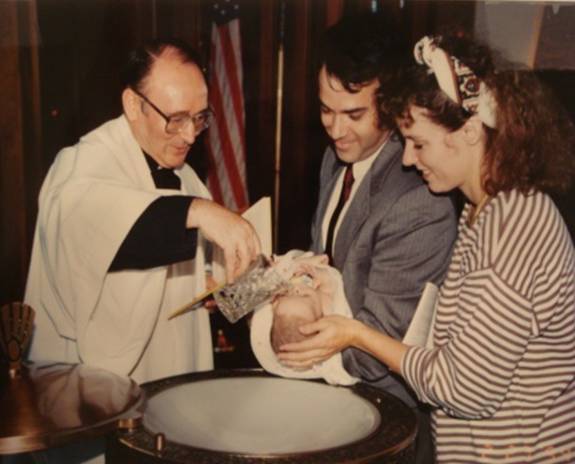 Godparents:
While it is customary to have two Godparents, only one is required for each child at Baptism.  When the maximum of two Godparents is the case, one must be MALE and one FEMALE.
Godparents must have completed Christian Initiation, ie, they must have been Baptised and Confirmed and be at least 16 years of age*
The Baptism Register must record the names as they are on the Birth Certificate of the child. An original Birth Certificate must be presented and it will be returned to you when the booking is complete.
Other :
You can get a Baptismal Certificate through the Parish Office.
What you need to provide is:
The name of the person as it appears on the Birth Certificate
The date of Birth of the person
The date of Baptism.
You can either ring the Office at 01 8560980 or Email this information to the office and we will get back to you. stjosephsparish1941@gmail.com